RoSA have a large resource of expertise and many years of experience of working with survivors of abuse and offer trauma-informed specialist training and workshops in a number of areas around rape and sexual assault. Courses and workshops are tailored to suit the needs of our clients.
We offer a comprehensive range of trauma-informed training and psycho-education for our clients before, during and after their 1:1 counselling. We are passionate about supporting our clients in a 'wrap-around' way and acknowledge that different clients have different needs.
In catering for those different needs and client circumstances, we offer short modular courses in a variety of topics, together with longer programmes. Training is delivered either online or face-to-face in small groups or on a 1:1 basis.
All training is free of charge to our clients and further information can be obtained through the RoSA team.
RoSA also offer training and education to external organisations and agencies around rape and sexual assault and the severe impact these traumatic experiences have on survivors of abuse. RoSA offers these courses free of charge with an optional offer of a donation.
For further information, please contact RoSA on 01788 551150 or support@rosasupport.org
Client Support:  
Managing Anxiety and Developing Coping Strategies
This 7-session trauma-informed programme is offered to clients with high anxiety before they start their counselling, with the overall aim of informing our clients to better manage their day-to-day lives:
Helping clients to understand anxiety.
What it is, how it affects us and where it comes from.
Developing coping strategies to cope with general anxiety, panic attacks and flashbacks.
Building resilience to help cope with life's difficulties.
Prepares clients to understand their anxiety and their emotions, in addition to preparing for counselling.
We plan to have this course available soon as recorded modular sessions, to be accessed at your convenience and pace.
Developing self-esteem and confidence
This 5-session programme is offered to our clients towards the end of / after they have completed their counselling.
Its aim is to expand on the changes that may have already occurred in counselling, with the development of new skills, which help to improve communication and relationships with others, together with increased confidence to live life:
Helping clients to identify their current strengths and develop new skills.
Information and understanding of the importance of Self-care and Self-compassion.
Understanding the importance of setting boundaries with self and others.
Providing tools and guidance to assist with hopes and goals in life.
We plan to have this course available soon as recorded modular sessions, to be accessed at your convenience and pace.
Developing Assertiveness and self-awareness
Understanding our communication style and developing new behaviours.
Setting boundaries to establish healthy relationships.
Learning to express negative emotions and be able to say 'no'.
Mindfulness
Develop breathing and relaxation techniques that enable the experience of the 'here and now', which can help reduce stress and anxiety of everyday life.
Managing Anger
Understanding the importance of acknowledging, validating and experiencing all emotions
Tools and techniques to manage angry thoughts and behaviours with an aim to improving relationships and managing sensitive situations in everyday life.
Creative Expression
Exploring our emotions and finding creative ways to express them.
Including an introduction to writing, painting & drawing, dance and music.
Breaking the cycle of abuse
Understanding the cycle of abuse.
Recognising controlling and coercive behaviours.
Understanding Self-harm
Understanding safety behaviours and why people self-harm.
Developing coping strategies and techniques.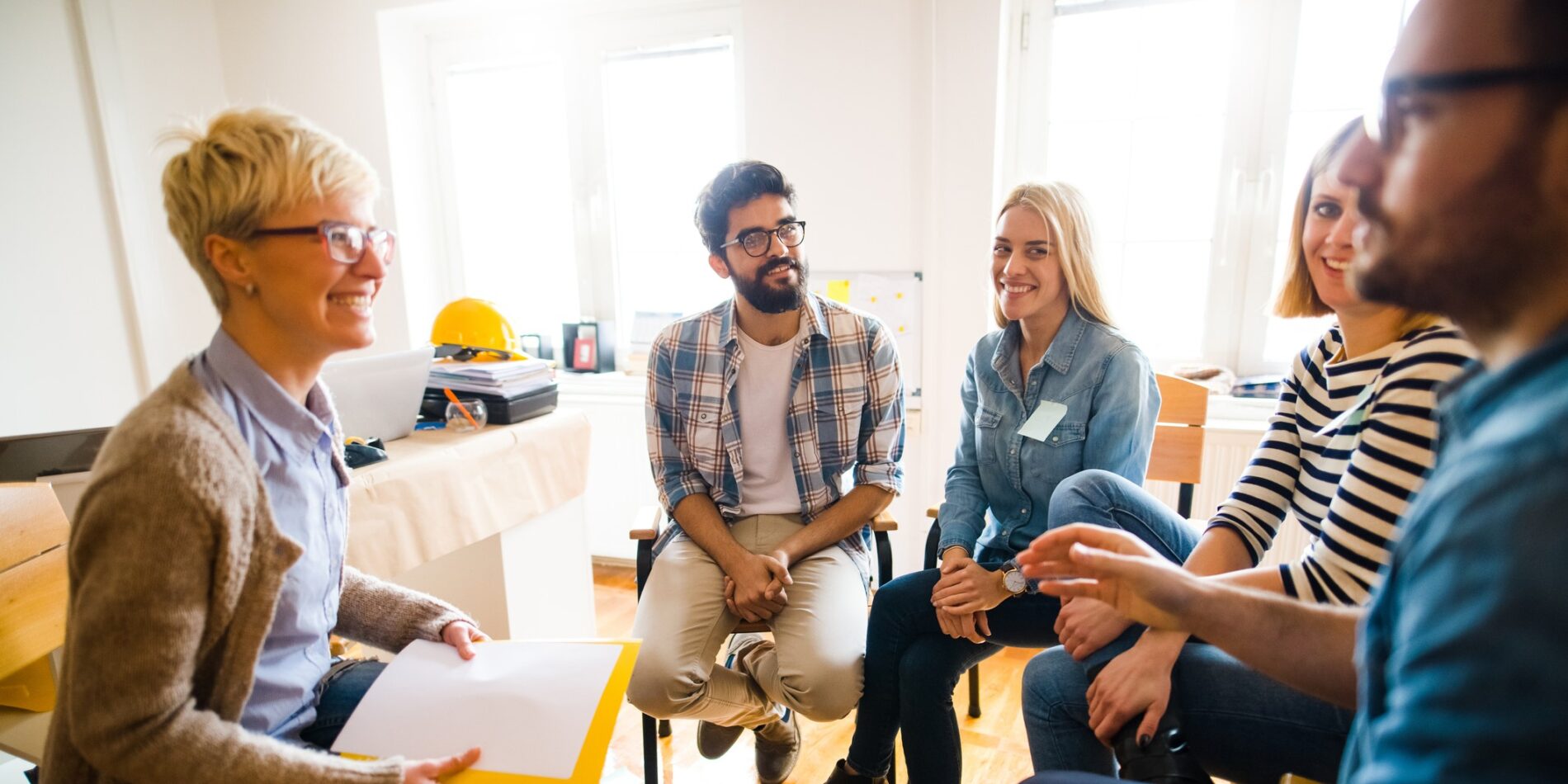 FAQ's
Will I have to speak if I'm in a group?
You can say as little or as much as you feel comfortable with.
If training is on Zoom, do I have to put my camera on?
You choose to have your camera on or off; we want you to feel comfortable with the training.
Will we have to talk about the past?
As this is training and not counselling, we ask that you DON'T speak about past experiences.
How much does this training cost?
All services at RoSA are free of charge to our clients. Should you ever wish to make a donation, we would always be grateful but it is not an expectation.
What if I get upset in front of everyone?
It is important that you are comfortable attending the training courses, and clients are often effected by what is being spoken about but the facilitator will create an environment where it will 'be OK not to be OK' and you will be supported should you become upset.
Is the training on a face-to-face basis?
The training is carried out virtually as well as face-to-face. Information on how training is delivered will be advised when looking to book a course.
For further information, please contact RoSA on 01788 551150 or support@rosasupport.org